HOME / RESTAURANTS
The "Restaurants destinations" in Charente-Maritime
Restaurants are numerous and cater for all tastes, occasions and for all purses. There is a great deal of competition and the prices are very reasonable. Fresh fish and seafood, together with local products " du terroir " ensure the high quality of the food served in the best restaurants, each of them adding a special know-how and expertise to the food served.
With the development of off-season weekends and the increase in the number of people coming for short breaks, the restaurants stay open now for a longer season. Some of them are even open all year long.
However long your stay, at these times you have an excellent choice of restaurants, with perhaps an even better quality of service and welcome than during the peak of the summer season.
In this region there are many restaurants which are situated in exceptionally beautiful places by the edge of the sea or the estuary, with terraces that overlook the surrounding landscape and sea. The magnificent scenery and the typical character of the place, perfectly accompany the meal and contribute towards making it a memorable occasion.
To simplify matters, without being too limiting, we classify our selections in four major categories of restaurants.
Gourmet restaurants
These jewels of gastronomy in the region can be found from the guide books, gastronomic columns or by word of mouth. Whether you are an experienced gourmet or you just enjoy your food, you won't be disappointed.
The traditional restaurants
Fish speciality dishes, regional cuisine and sea food dishes made from local produce and fish fresh from the region.
Generally open all year long, these restaurants are numerous and also well distributed around the region. It is easy to find one of these very good quality restaurants or sometimes several, in practically all of the seaside resorts and in the towns or the villages inland.
The ratio "pleasure / price" is attractive, especially if one compares the prices to the restaurants in other capital cities, such as Paris or the big French and European cities.
It is easy to find a highly satisfying choice in the range of menus offered between 20 and 30 euros.
It would be a pity not to take advantage of them at least once, or more if one can afford it, during a stay in the region.
Besides the freshness of the products and quality of the cuisine, you will appreciate the service and the proximity and availability of the owner, or the chef, especially during the off-peak season.
They will enjoy talking to you about their work and about their region.
Seafood Restaurants
With their oysters, mussels, shellfish, plates of seafood, " fruits de mer ".
Open in the summer season, some are owned by producers of oysters. The port of La Greve in La Tremblade is a place renowned for this type of restaurant.
These restaurants are particularly pleasant during the beautiful summer evenings. The atmosphere is relaxed, and " très vacances ".
It's preferable to make a reservation. If not, it is necessary to arrive well before 20 hours.
Restaurants Creperies, saladeries
Open generally from April until October and some of them all the year round. This is the best choice for a quick and reasonably priced lunch when a sandwich is not enough. There are very good creperies with high standards of food and service. Please, try our recommendations.

La Rochelle and around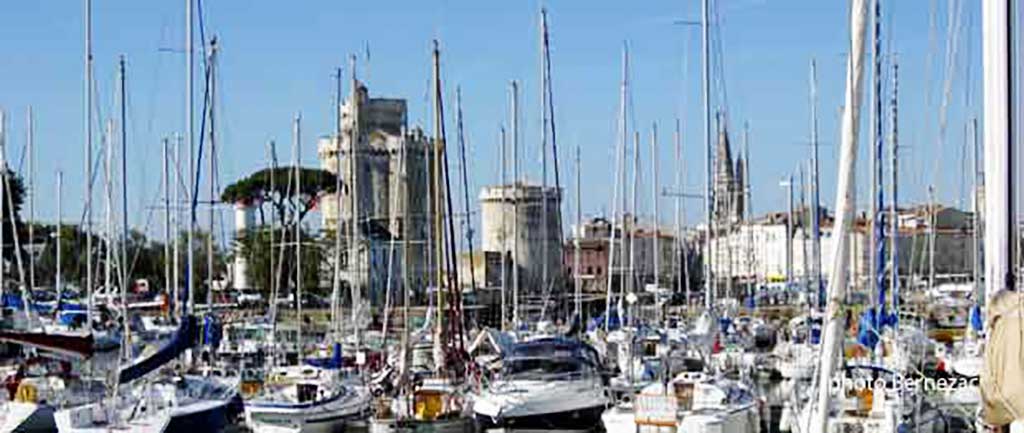 Restaurant Le Gaburon - La Rochelle
RESTAURANT D'HUMEUR MARINE SUR LE PORT DU GABUT

Nouveau restaurant entièrement rénové, nouvelle direction depuis avril 2019. Soyez les bienvenus dans notre restaurant d'humeur marine sur le port du Gabut à La Rochelle.
Le Gaburon vous accueille dans sa magnifique salle climatisée face au port, devant l'aquarium. Une des plus belles vues de la Rochelle. Venez découvrir une expérience culinaire unique.
Restaurant Le Gaburon
8 place des Coureauleurs
17000 La Rochelle
Tél. 05 46 41 24 42
legaburonrestaurant@orange.fr
> visitez le site du restaurant Le Gaburon
Restaurant Le Gaburon - Réception de groupes
N'hésitez pas à nous contacter pour vos repas de familles, mariages, cousinades, séminaires d'entreprises.
Nous vous accueillerons dans notre magnifique salle de réception au bord du port de La Rochelle. Vous pourrez aussi profiter d'un apéritif sur notre terrasse avec vue panoramique sur le Bassin des Chalutiers.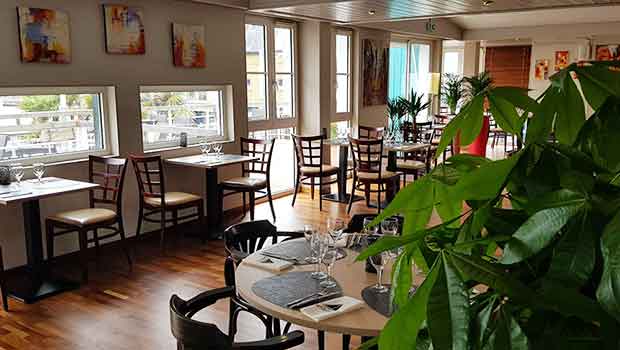 Restaurant La Pierrevue - La Rochelle

Cécile et Renaud Richard se feront un plaisir de vous accueillir à "La Pierrevue", restaurant gastronomique à 1/4 d'heure du centre de La Rochelle.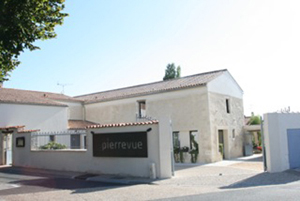 Restaurant La Pierrevue
2 place de la Mairie
17220 Saint-Rogatien
Tél. 05 46 31 67 08
> découvrir La Pierrevue
> visitez le site du restaurant La Pierrevue